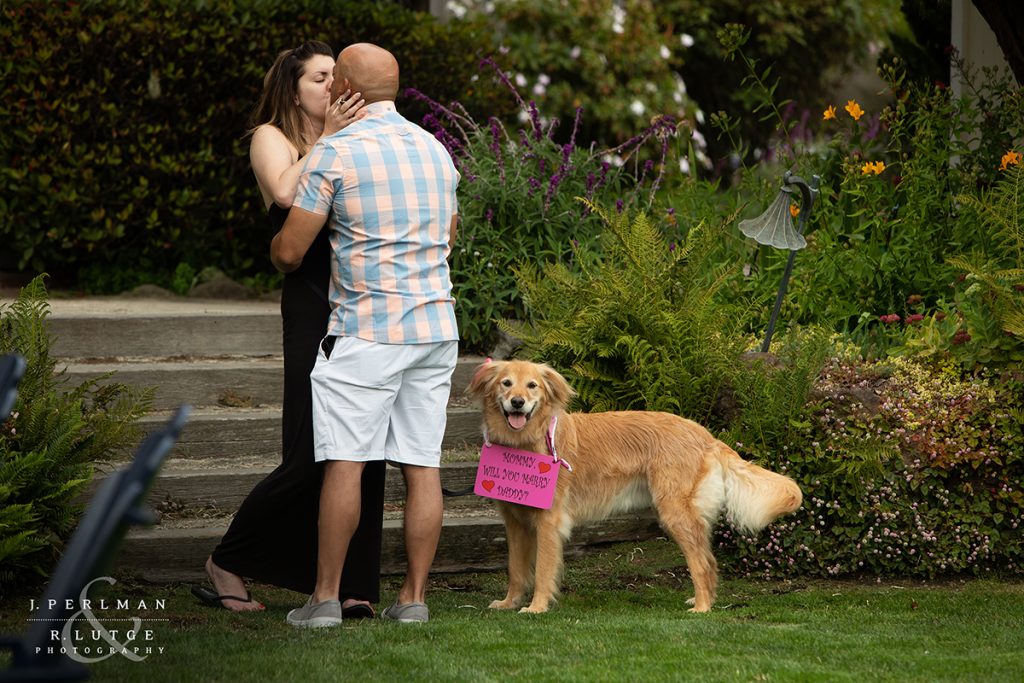 Joyce Perlman and Randy Lutge some of our MacCallum House regular Mendocino wedding photographers will see this Mendocino bridal couple from the ask on the MacHouse East Lawn last summer 2019… to the I do — to be sealed at the MacHouse this coming summer 2020!
Check out this sweet story from Joyce…

"We had a sweet run in a while back at the MacHouse. This past summer and Randy saw a dog with a sign on him and realized the guy was about to propose. Randy had a camera and shot a few images from a far then went to talk with them. The bride just wrote me that they will be securing the MacHouse for their wedding this summer! We would love to shoot their wedding. What a romantic Mendocino story."
Congratulations Tara & Wayne! MacCallum House is honored to be your forever in love storybook setting.