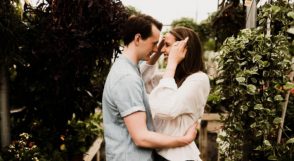 On average, the total length of a honeymoon lasts seven to nine days. With time like that, staying in the wrong place can be a disaster. For those looking for lodging near Mendocino CA, there seems to be one that stands out from the rest. Look no further than the MacCallum House located in the heart of Mendocino, California.
The MacCallum House has been the perfect spot for the destination wedding, luxurious accommodations, and hotels with an ocean view for decades. Built in the Nineteenth Century, the Victorian style home boasts a total of 19 rooms, cottage rentals and the renowned MacCallum House restaurant serving finely curated organic and local cuisine. With stunning cottages and the available chef and catering, the MacCallum House is also known as a wedding venue for its lodging options, coastal access, and oceanside view. But how can you tell if a spot is right for you? Here are the top 4 reasons that put the MacCallum House above the rest.
It's In The Heart of Mendocino: Located only a few minutes from art galleries, museums, and shopping, the MacCallum House carries luxurious accommodations as well as stress-free ways to have all the joys of Mendocino at your fingertips. Experience a day out at the local museum and take in some local history, then head over to the nearby arts center to experience some of Mendocino's best culture–all while knowing you're just minutes away from your room.
It's Got The Best Food Around: With food prepared by an in house chef and an expansive menu for both breakfast and dinner, it's hard to top the selection that's been finely curated–all while being made from locally grown, organic sources.
An Unforgettable Wine Tour: If you're looking for a tour that ranges from the beautiful Mendocino coastline, into the forest of larger-than-life redwoods, and ends in the sweeping Anderson Valley, look no further. On this tour, you'll have the opportunity to visit the outstanding wineries of Anderson Valley and see the vineyards up close and personal. And don't worry about driving, that's already covered too, as a comfortable ride is provided from hotel and back.
It's Perfect for the Whole Family: Looking to get away from the hustle and bustle of the city or experience a serene and relaxing coastal vacation with the whole family filled with luxurious accommodations? The perfect family beach day is only 7 minutes away at Big River Beach! Are you the outdoorsy type or maybe a beginner looking to get their hands a little dirty in a nature excursion? The Big River Trail is only half a mile away–perfect for walking and the occasional bike ride with the kids. Whatever the case may be, when staying at the MacCallum House, art, culture, and a sense of overwhelming relaxation aren't hard to come by.