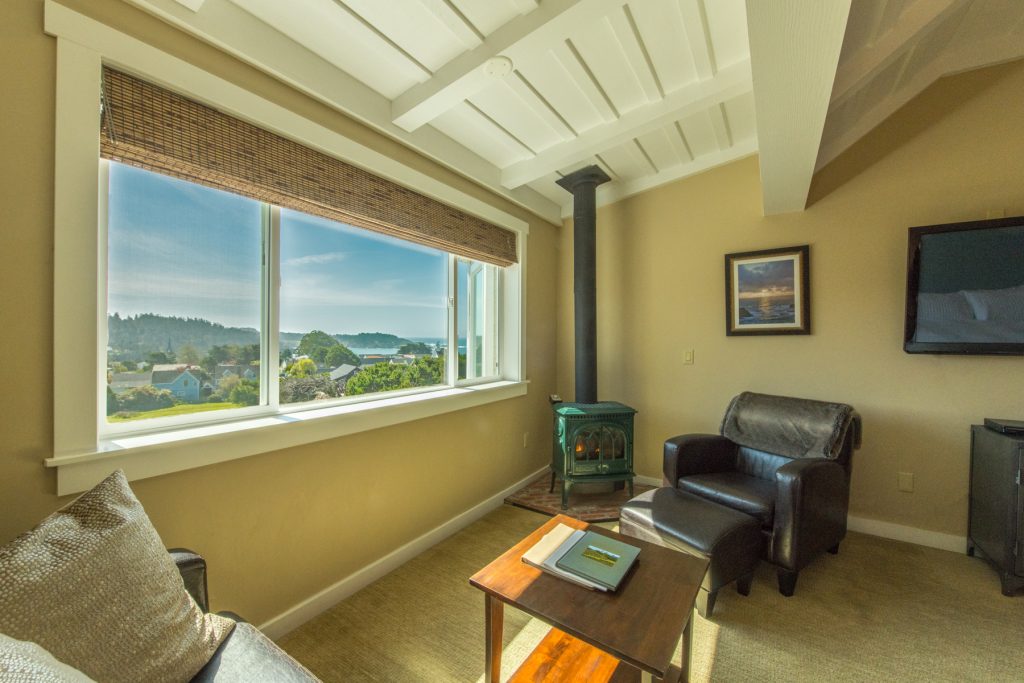 Life is hectic today as you're forced to run between your work and family commitments, thereby leaving no time for yourself or for your partner. Eventually, this lack of time for each other creates a rift that can take away your happiness. To avoid this separation, it is important to invest some time in understanding your partner and his or her needs and wishes. More importantly, you have to stay connected with your partner at all times for a healthy relationship that's based on trust and understanding.

The best way to reconnect with your partner is to go on a weekend getaway to an idyllic place that's away from the everyday chatter of noises. This break from the routine can even give you the much-needed time with your partner besides relaxing and rejuvenating your mind and body.

California is spoiled for choice when it comes to romantic weekend getaways as it abounds with beautiful destinations and romantic hotels with an ocean view. In fact, when you pick the right hotels and inns that appeal the most to you, the chances to enjoy your vacation is much higher. Research shows that 42% of travelers feel more romantic during a vacation and this is because you have enough time to focus on your loved one.

Now that you've decided to reconnect with your partner by going on a weekend trip, it's time to pick a great spot. Let's look at some choices.

Big Sur
Big Sur has always been a great spot for partners to sneak some time together. This idyllic place sits along a beautiful coastline that resembles a Mediterranean destination and this is why it's often called California's Italian Riviera. While here, make sure to visit the Pfeiffer State Beach as it has rare purple sand that's surrounded by the bluish green waves of the Pacific to give you stunning views.

Accommodation is great here too. You're sure to find nice hotels with an ocean view here. It is also home to some of the finest luxury hotels that will pamper you with an array of services.

Mendocino
Mendocino is a pristine seaside village located about three hours north of San Francisco. it sits atop a hill that overlooks the majestic Pacific Ocean and in some ways, this setting gives an Irish feel to the entire place.

Mendocino is also a great place to unwind with your partner. Whether you want to walk through the postcard-perfect beaches and nature trails, hike through the gigantic Redwood trees, or simply want to taste wine from some of the well-known wineries – it's all going to add to your memories.

Also, Mendocino is dotted with hotels with an ocean view, luxury hotels, Mendocino cottages, and other comfortable lodging options, and these add to its appeal.

Joshua Tree National Park
Joshua Tree National Park is a one-of-a-kind place that is sure to transport you to a different world. Located just a couple of hours from Los Angeles, this national park abounds with outdoor activities that can help to relieve some stress for both of you.

The most unique aspect of this place is its weird-shaped Joshua trees that tower to the sky. It is also a great spot for stargazing and for spending a romantic night in the midst of nature.

Yosemite National Park
No list about California's weekend getaways is complete without Yosemite National Park. This natural wonder that comprises of many miles of wilderness, offers a ton of activities for you to do. Hiking is one of the best ways to explore this place and there are many trails to suit the abilities of different individuals. The canopy of trees and cascading waters are sure to soothe your mind and body.

Since this is a world-famous destination, there is no dearth of accommodation here.

In all, enjoying a romantic getaway with your partner is absolutely necessary for a good relationship. And this isn't so difficult too, especially if you live in and around California. Mendocino, Big Sur, Yosemite National Park, Napa Valley – the list is truly endless. It depends on the preferences of you and your partner. Needless to say, all these places have some of the finest accommodation including hotels with an ocean view.