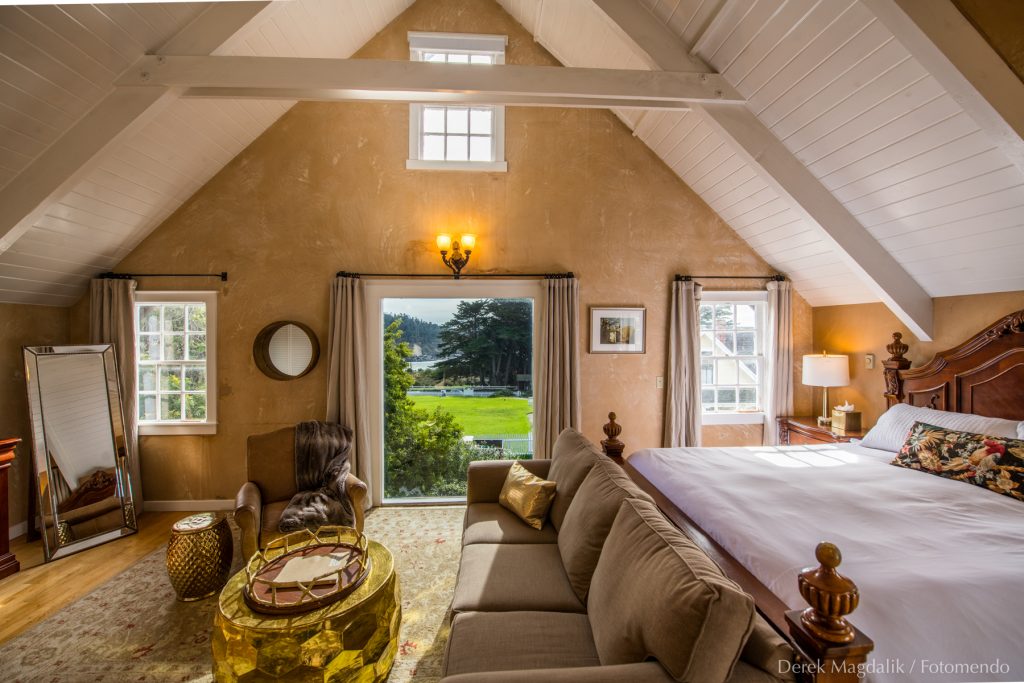 Vacations offer the perfect opportunity for couples to grow closer, and families, too! In fact, 42% of travelers say they feel more connected while on vacation. While luxury hotels can offer extravagant accommodations, historic properties and cottage rentals are gradually rising in popularity among couples and families looking for a cozy and unique experience. MacCallum House is a Mendocino getaway with all the options!

If you're in search of a luxuriously intimate vacation destination, look no further! Here are four reasons to choose cozy cottages and a charming history over traditional hotel destinations.

1. Unique & Personal Space
Even the most luxurious hotel rooms can be lacking in character. A stark hotel room can feel artificial and cold, not the most conducive to a cozy and romantic stay. On the other hand, the Mendocino Victorian home that is MacCallum House, as well as our cozy cottages, offer a homey feel that immediately makes you feel welcome and comfortable. Our inviting feel is aimed to allow you to unwind more easily, and to make the most out of your sweet Mendocino getaway.

2. Incredibly Scenic
MacCallum House may be located in the heart of the Mendocino Village, but it is still just a moment's walk away from the Mendocino Headlands and the crashing Pacific Ocean. We are a central scenic option right on the coast. Many of our rooms boast gorgeous views, hot tubs, and even private yards for your pup. Whether you choose to enjoy a quiet night soaking out under the stars or exploring the moonlit cliffs, you will still be just a jaunt away from the best restaurants, galleries, and shopping. Central and scenic are hard to beat. The perfect option to enjoy all Mendocino has to offer — paradise just out your door.

3. A True Experience
The 1882 MacCallum House main property is a home filled with great history. Built as a honeymoon gift for 20 year old Daisy MacCallum by her parents, Daisy lived in the home until the age of 94. Her family were among the founders of Mendocino Village, and Daisy herself traveled as far as Egypt in the early 1900's, but chose Mendocino as her forever home, as she called it "the most beautiful place on God's green earth." Getaway to Mendocino and experience a richness of history and beauty!

4. Your Room. Your Choice.
Our rooms have an incredible variety. MacCallum House has accommodation at three distinct properties in the Village of Mendocino — MacCallum House Historic Main Property, MacCallum House Suites, and Oceansong West Albion Street. Our variety of rooms, from cottages to suites to classic Victorian, means that you can find the perfect space for your Mendocino getaway. Hot tub, view, yard, full home, claw foot tub, sauna, you name it! And, if you like, your next visit can be an entirely new experience in a completely different space. Options like this make it easy for you to plan future a getaway of any kind, romantic, family, work, you name it. At MacCallum House in Mendocino, there is something for every occasion and taste!