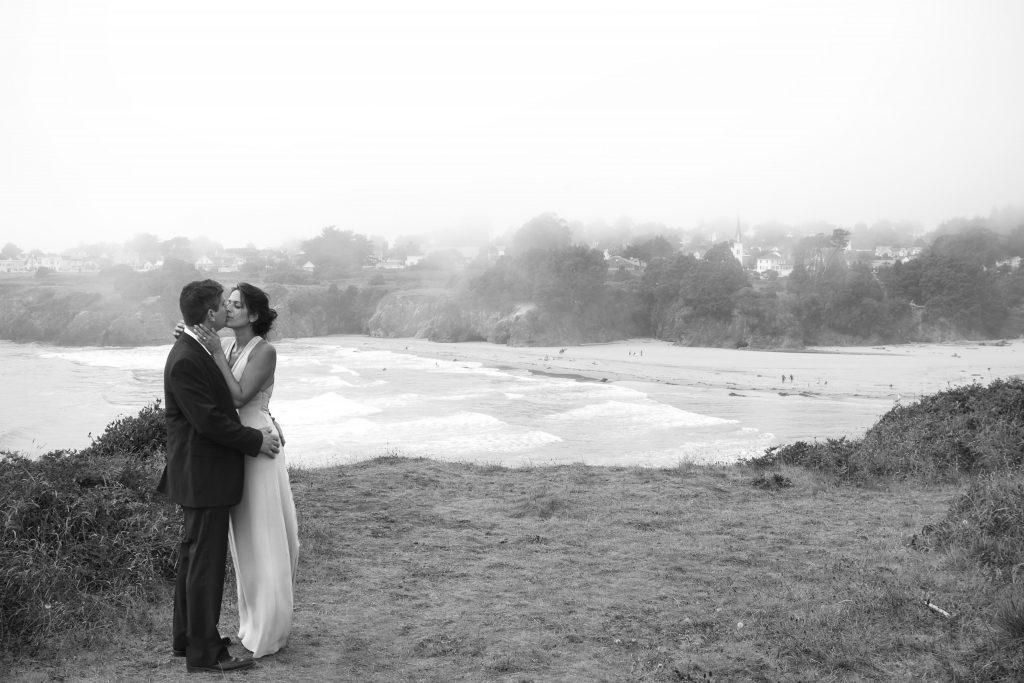 A destination wedding is a wedding that is held in a location other than your hometown. Sometimes, the wedding reception and the honeymoon are even celebrated at the same venue! Destination weddings are slowly and steadily gaining major traction in the wedding planning world, especially because they allow you to celebrate your wedding in luxurious locations.
Destination weddings give you the opportunity to hold a romantic ceremony, enjoy beautiful views, and make lasting memories with your friends, family, and loved ones. If you have just decided to get married, these reasons may persuade you to choose a destination wedding.
1. They Are Simple to Plan
A destination wedding is usually a much simpler affair, especially in terms of wedding planning. This may seem ironic, seeing as planning a long distance event could be quite a challenge, but a destination wedding is easier to plan than a close-to-home wedding. This is because most wedding venues have an in-house wedding coordinator and planner who handles most of the planning work.
Of course, the bride and groom have the final say on all matters, but it makes more sense to lay back and let the professionals plan a beautiful wedding for you.
2. They are Cozy
Picture this. You are reclining and enjoying a beautiful vista with a glass of wine in your hands. You have just gotten your nails done. Your friends and family are hanging out all weekend, laughing, smiling, and getting to know eachother better. Everyone is happy. You have had them checked into one of the finest luxury hotels, and everyone is comfortable with the accommodations.
This could be your wedding. Having an inclusive destination wedding makes for a better experience since you can relax and enjoy yourself at your chosen location.
3. It Helps You Avoid Uncomfortable Stressful Situations
Having a destination wedding will imply having a smaller guest list. Because of this, you will have to invite only the people you really love for your wedding. Close-to-home weddings are often disrupted or even ruined when past family issues come to surface. This is why you should only invite people you want to have at your destination wedding — travel means you can be picky!
4. It Gives You a Magical Honeymoon
Often, the bride and groom have their honeymoon right where the wedding has taken place. Studies show that most newlyweds have honeymoons that last seven to nine days. This means that you will have the whole nine days' worth of a beautiful honeymoon without the added traveling, and this will make it feel like a real vacation relaxation. Finding a gorgeous place you love and staying put also makes for beautiful wedding and honeymoon pictures, all in one, and who doesn't love those?
5. It is the Perfect Reunion Opportunity
Traditional weddings can be quite hectic; you are on the run, meeting and greeting long-time friends, but unable to stay and chat because of all other finishing touches you need to make. However, a destination wedding usually falls on vacation time. Ideally, you'll have arrived a few days prior to the wedding itself, thus, allowing lots of time to land, relax, and catch up with family and friends as they arrive. By the time your wedding day actually arrives, you'll be fully present and ready for the big moments!
6. It Makes for an Easier Decision-Making Process
Traditional weddings can be difficult to plan. You may be forced to choose between each of your hometowns, church affiliations, club grounds, the list goes on. With a destination wedding, you mutually select a venue that is ideal for both of you, and at the same time, these venues come with complete wedding packages that simplify the whole process.
This helps you make faster decisions, let the professionals handle your wedding. Remember, it is always you who calls the shots on the details that matter.
Bottom Line
A destination wedding could be the moment you and your partner were waiting for to celebrate and share your love in a romantic and unique setting. The day you tie the knot is probably the most important in your relationship thus far. A special destination sets the scene for an elegant and intimate affair, set apart in your and your guests' memories as special and sweet.

It will also give you an excuse to come back for five-, ten-, thirty-year anniversaries. If this doesn't convince you to pick up the phone and call your dream destination hotel, what will?