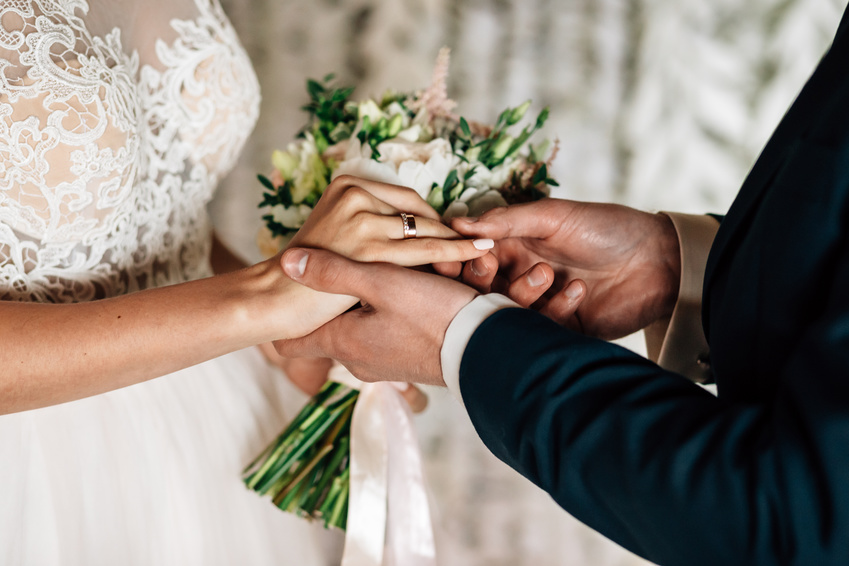 Choosing a wedding reception venue is as important as picking the wedding venue. In some instances, the wedding venue and reception are in the same place. However, you may decide to have two separate locations for your wedding. It sounds impossible to find a wedding reception venue that's affordable, can accommodate your guests, and that isn't already booked. However, if you keep the right considerations in mind — and give yourself enough time for your search — you should be able to find a reception venue you truly love. Here are some elements you'll want to think about before you book.

1. Location
First, you'll want to determine whether you'll stay in town for your wedding or whether you want a destination wedding. Of course, your ceremony and reception will likely be in the same place. Statistics show that every year, about 1.4 million U.S. newlyweds usually travel for their honeymoon. But traveling isn't just for couples who have already tied the knot.

When you want to have a destination wedding, you need to consider the location that you are choosing. It should have places that will give you a perfect wedding reception. Do not pick a location that will keep your guest off your reception. If the wedding venue and reception are at two different sites, make sure that they are close.

Driving through bad roads from the wedding venue to the reception is hectic, especially if most of your guests are not from that particular city. Therefore, ensure your wedding reception is in a convenient location. The wedding reception should be in a location that anyone can access without getting lost.

If you have a destination wedding, it is fair to have the wedding reception near an airports so that it can easily be accessed by road. Also, there should be accommodations and cottages near the reception, in case the guests decide to sleep and travel the following day. You may also want to choose pet-friendly cottages for all your guests who will travel with their pets.

2. Number of Guests
The number of guests is a significant determinant to choosing a wedding reception. Make sure the venue already has tables, seats, dance floor, a stage for band performance, and DJ setup. This is the only time when you can tell if the wedding reception will fit all your guests.

Choosing a small reception will make your guests squeeze each other. On the other hand, renting a venue that is too big will give an illusion that some guests did not turn up. Therefore, before going through the luxury hotels for a venue, make up a list of guests and estimate the number. Ask for assistance on estimating occupancy if necessary.

3. Set a Date
Assuming you've already booked the wedding ceremony location, you'll likely have a date already set. This may be beneficial because most of the finest luxury hotels that you are eyeing are usually booked. Therefore, it is wise to have a date. If you have not yet announced your wedding date, you can change it that you may find the wedding reception of your dreams. There are many Mendocino wedding venues that will likely be able to accommodate you.

4. Decide on Design and Style
If you have different locations for your wedding ceremony and reception, then you should make sure that both locations scream your sense of style. The decoration should be made of your favorite colors and flowers. If you love vintage or modern design, it will be seen through the reception venue. Both of you should stay true to your styles, despite the fantastic designs that you have seen online.

Choosing a wedding reception is an important step in giving you a memorable event of your life. Finding the perfect wedding venue and reception is possible. This guide gives you tips that will help you land on an ideal wedding reception spot.